Gold Coast Tattoo  Artists operating from 4 easy locations.
2 Studios in Surfers Paradise – Mudgeeraba – Coolangatta
Where you can find a collection of high quality, professional tattoo and body piercing studios along the sunny Gold Coast, Queensland. Tattoo Gold Coast is fully licensed and health department approved, we have a qualified artist perfect for you!
From Coolangatta, through to Mudgeeraba and Surfers Paradise, you'll find a Tattoo Gold Coast studio.
What are you waiting for?
Highly skilled in all types of tattooing below are just a few popular tattoo styles that we offer in our Gold Coast tattoo studios.
Realism or photorealism is a technique that results in artwork that looks like a photograph or a real life 3D object. More than often done in black and grey. The shadowing, fine lines and mapping out of a realistic tattoo takes extreme skills and precision. From an idea, to a stencil, and then finally onto skin, the amount of technique and time put into these works of art is astounding. Take the first step by booking a free consult with one of our talented artists.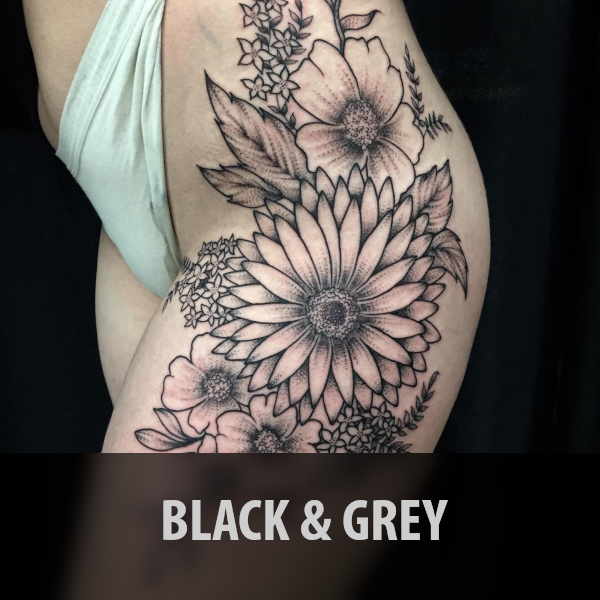 All of our artists at Tattoo Gold Coast are highly trained in black and grey tattooing. A tattoo style mastered early on in an artist's apprenticeship, black and grey tattooing requires a high level of skill to distinguish and perfectly execute the contrast between the black and grey wash inks.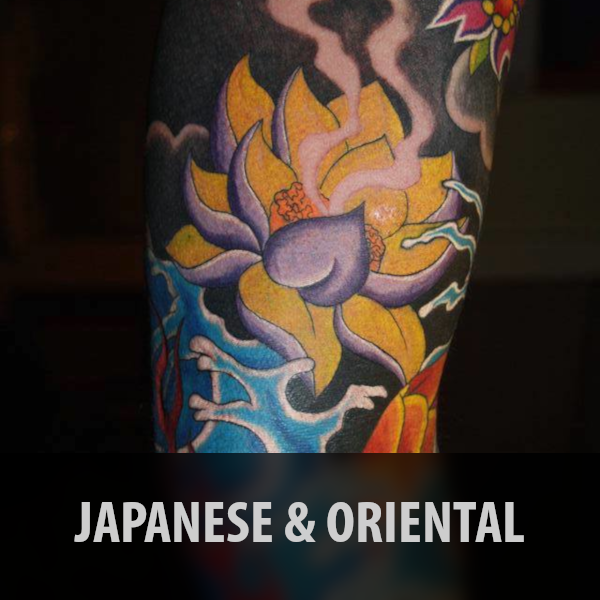 Japanese style tattooing has had its own distinct style created over many centuries. Japanese tattoos are bright, have clean colours and are rich in detail. They have themes and symbols that stay traditional to the culture. Japanese and oriental styles are widely covered in our studios.
We have many artists that specialize in script tattoos. We can help with graffiti style script, chicano script, calligraphy… just to put names to a few common styles. All script designs can be typed up quickly while you wait, or custom drawn from scratch after a personalized consult with your favourite artist.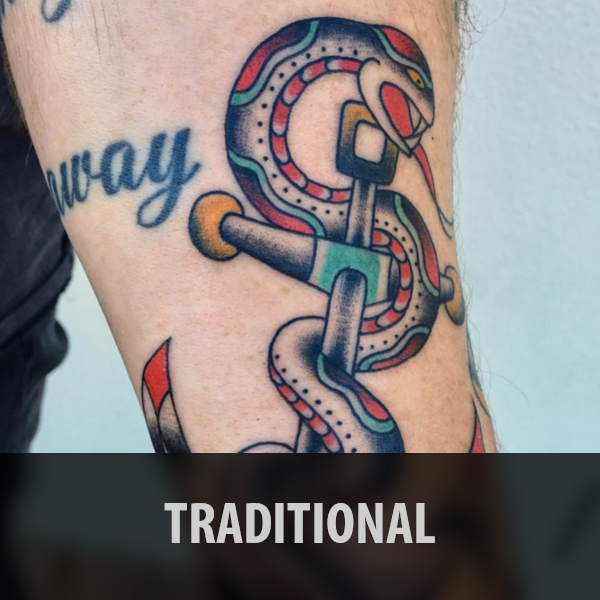 Refined and iconic, this style exhibits bold outlines and simple colour palettes done well. A style that has developed over time but is still very true to its roots. The most popular traditional tattoo designs vary from Native American designs, pin-up girls and boys, swallows and various types of eagles, roses and daggers. An impressive tattoo genre that is available at all Tattoo Gold Coast studios.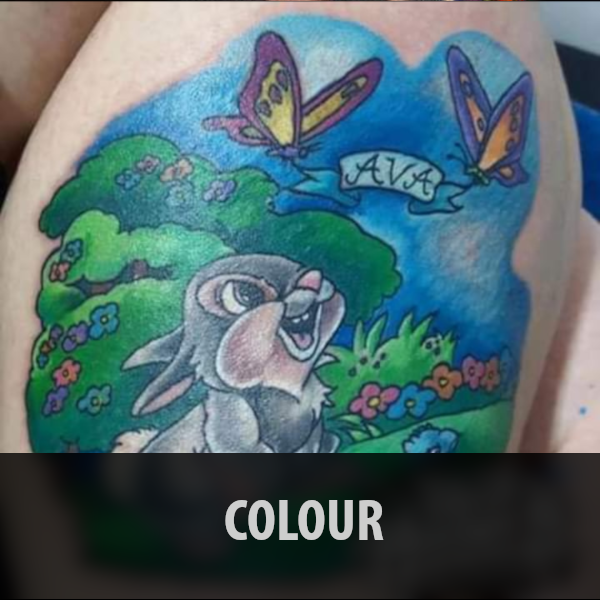 We love fun, colourful, solid pieces and especially love colour work as its so versatile. Neo traditional, water colour, oriental and new school are all styles that easily fall into the colour tattoo category. Our artists love a colour tattoo. You will, 100%, be spoiled for choice upon asking for our best colour tattoo artist.
The Gold Coast's Tattoo Favourite
Tattoo Gold Coast was founded in 2003 by Aussie owner Adam Jafer, a born and raised Australian.
Jaff originally opened his first studio Tattoo Paradise and after a massive success with one busy studio he extended to the second chapter of Tattoo Gold Coast, Tattoo Alley.
Jaff is somewhat of a tattoo legend here on the Gold Coast having tattooed himself for close to three decades, his name and reputation has left a significant imprint on the tattoo industry. Jaff has trained an uncountable number of artists. Many of Jaff's artists complete their apprenticeships, became established tattooists and then in turn move on to become successful business owners themselves.
So, if you've been tattooed on the Gold Coast there's a good chance you've either been tattooed in one of Jaff's studios or by an artist that's been taught by the man himself.
Tattoo Gold Coast has really taken off in 2019 with the opening of two brand new, state of the art Surfers Paradise studios.
Let us make it easy for you. Call 1300 0 TATTOO (1300-082-886). Have a chat with one of our Tattoo Gold Coast customer service representatives and they will find you the perfect artist, studio and location.
All the hard work is done for you!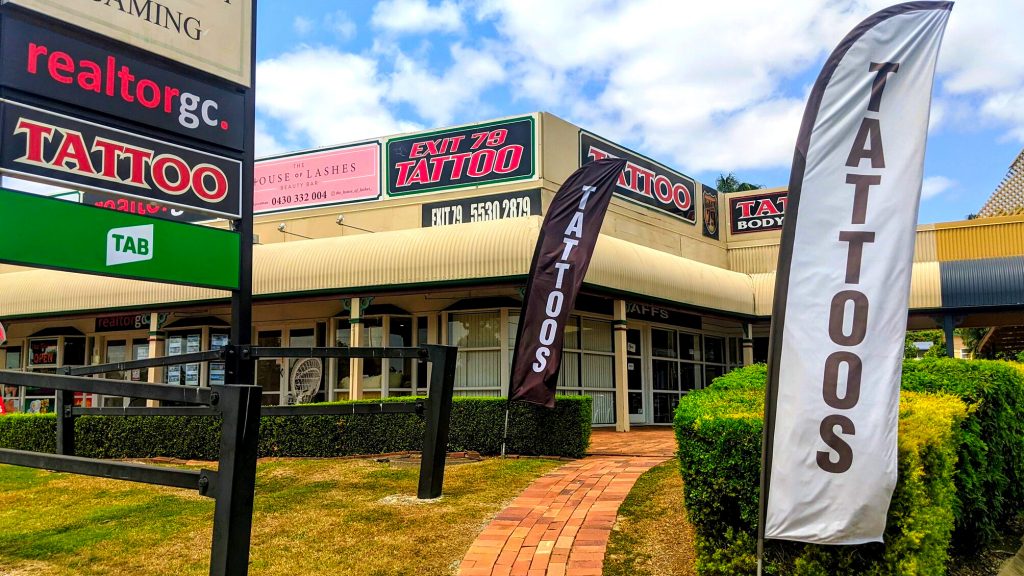 Tattoo Gold Coast – Exit 79
Mudgeeraba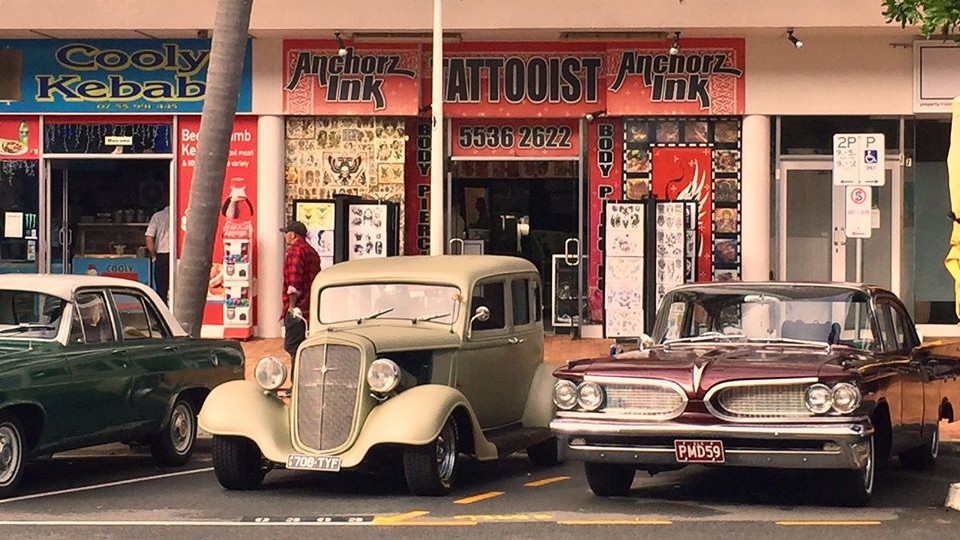 Tattoo Gold Coast – Anchorz Ink
Coolangatta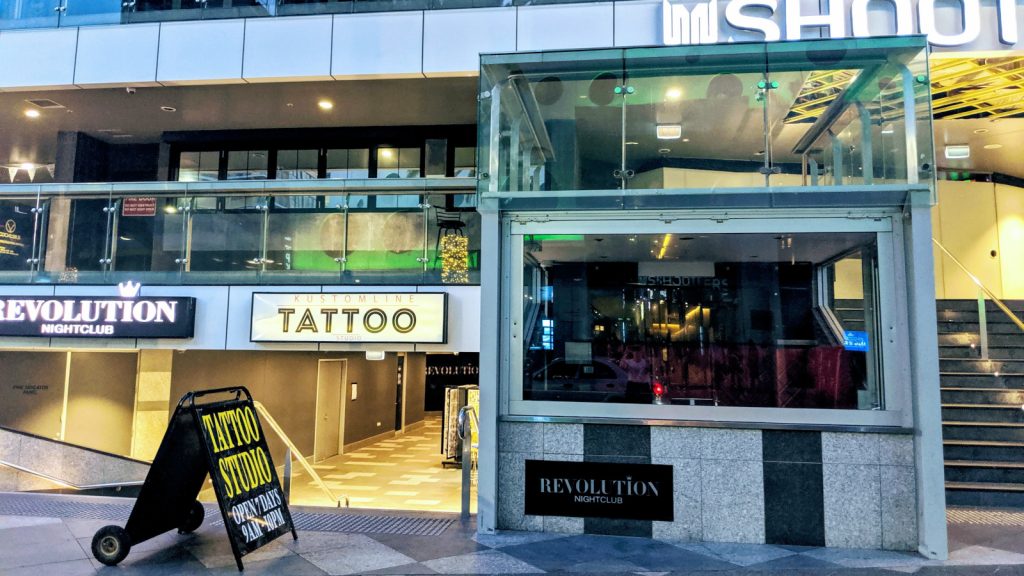 Tattoo Gold Coast -Kustomline
Surfers Paradise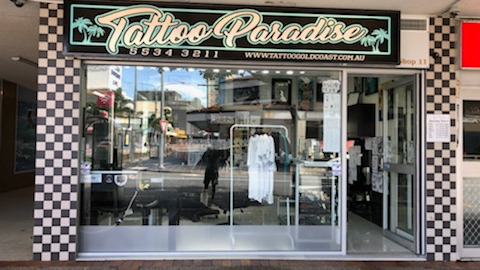 Tattoo Gold Coast – Tattoo Paradise
Surfers Paradise
Lindel is a senior artist from Exit 79 Tattoo studio and a founding staff member, being with the studio since its opening, an impressive 12 years ago!
A well-established artist in our tattoo family, Pete has 20 years of tattoo experience behind him.
Awesome place to go and get ink, such great people working there they make you feel so comfortable and take good care of you. More importantly they're great artists!